Domestic and international refrigerated transport company
SINCE 1933 DELIVERING QUALITY Your goods in safe hands
Own fleet of more than 1,000 lorries
Workforce made up of over 600 people
Refrigerated transportation in Europe, Morocco, Algeria...
Leaders in shipping to the Canary Islands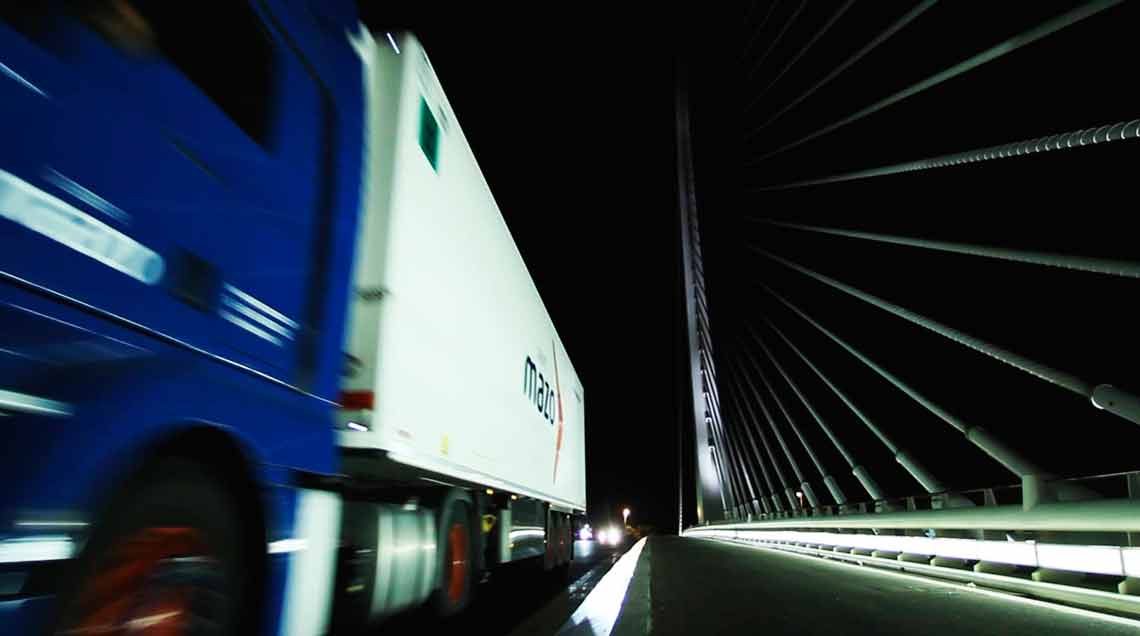 Leading Spanish refrigerated transport company with over 80 years of experience.
Getting your products anywhere
We are specialized in full loads at controlled temperatures all over Europe, Morocco, and Algeria. We are leaders in shipping to the Canary Islands and the Balearic Islands.
Quality and sustainability is our vision
QUALITY
Our innovative plans allow us to offer our clients the highest quality in evermore sustainable and efficient international refrigerated transport.
Our facilities. 40,000 m2 of innovation
Our facilities feature the latest technology for exhaustive monitoring and thorough cleaning of our fleet to ensure our vehicles are in perfect condition for every journey.
Our facilities